Certifications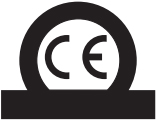 A great many of Technokolla's products have obtained CE marking, testifying to their compliance with theessential requirements established in the EU for building materials.

This mark provides further confirmation of the quality and high standards of products created by acompany that has made research and development one of its strong points. Throughout the years,Technokolla has perfected highly technological, ground-breaking products able to meet the requirementsof the market.
All Technokolla's products comply with the strictest European Standards (EN) when it comes to qualityand safety.
PDF Download